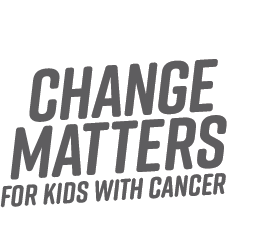 Change Matters.
Adopt a Pig today.
Adopt your Piggy Bank Now
$15 per month (Minimum Sponsorship)
$25 per month (.82 a day)
$50 per month (1.64 a day)
$100 per month (3.28 a day)
Or, click here to sponsor a Coping Kit
Please print or save this message for your personal records. This transaction will appear on your statement as Adopt a Pig. We are a 501(c)(3) tax-exempt organization (EIN 26-1098565) and your donation is tax-deductible within the guidelines of U.S. law. To claim a donation as a deduction on your U.S. taxes, please keep your donation receipt as your official record. In accordance with IRS regulations Adopt a Pig confirms no goods or services were received in exchange for this contribution.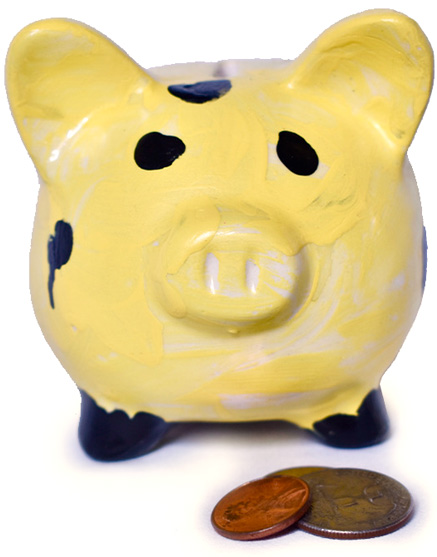 Over 94%
of all proceeds raised go toward services for children in the program.
Making an impact means taking action now
Your sponsorship impacts every family that is told "Your child has cancer".
The generosity and kindness of sponsors like you allow us to support the families who face this diagnosis.
For less than $.50 a day you can become sponsor of items needed to supply the children and families we serve.
Make your 100% tax deductible monthly gift today and receive a piggy bank painted by a child who understands the challenges of fighting cancer first hand.
Other ways to Adopt a Pig
You can make a one time 100% tax deductible donation, shop on Amazon, sponsor a Coping Kit or contact us for other fundraising promotions.

United Way Donations to Change Matters
Please consider donating to Change Matters for Kids with Cancer through United Way. Our write-in numbers are:
UW SE PA: 49387
UW Delaware: 12546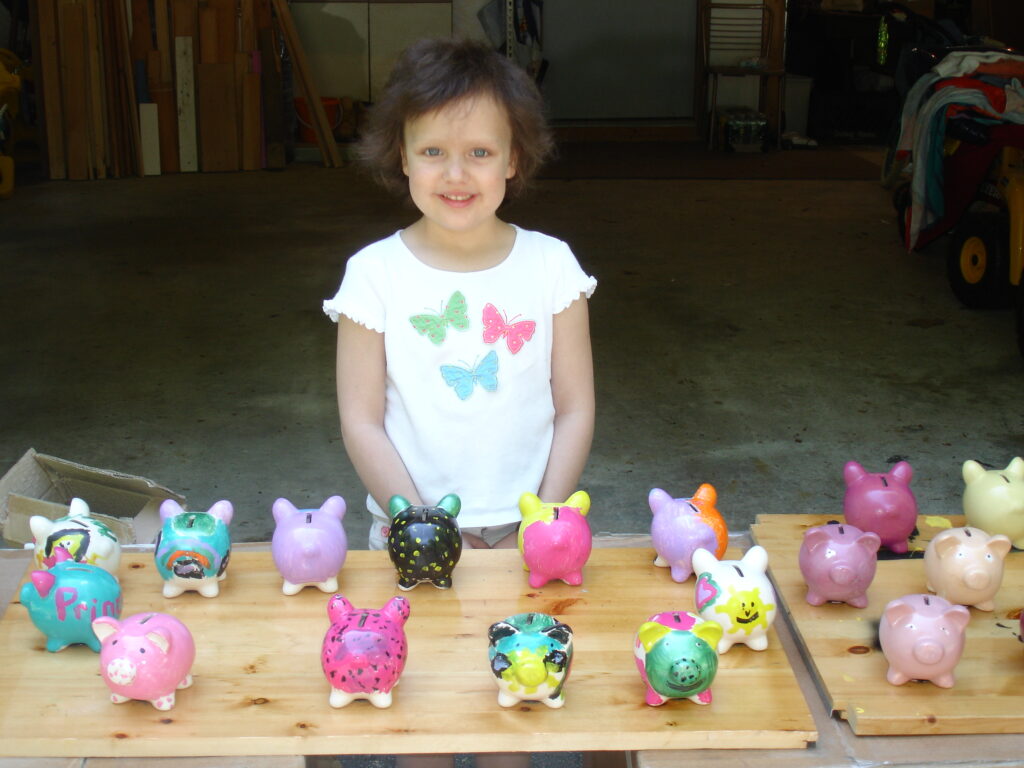 2006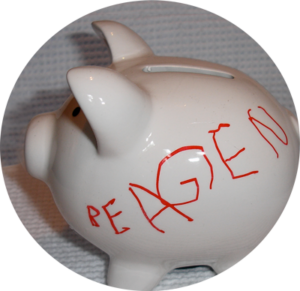 Started distributing Piggy Banks as part of art therapy program in 2006
10.18.2007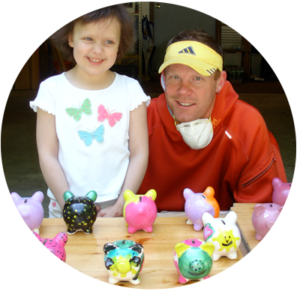 ​Held first fundraiser with Algar Ferrari and Bernie Robbins Jewelers raising over $25,000.
3.29.2007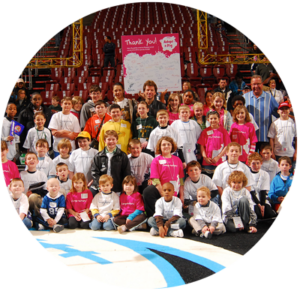 Hosted children's event with the Philadelphia Soul featured on ESPN. 
9.2008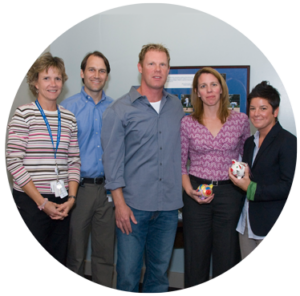 ​Adopt a Pig designed, built and furnished a parent room on the BBMT Unit at duPont Nemours Hospital for Children. The room was dedicated in September of 2008 and features healing art, flat screen TV, iMAC and family seating.
6.28.2011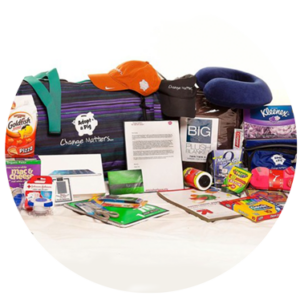 ​An Adopt a Pig volunteer delivered the first Coping Kit to a family who's child was recently diagnosed with cancer. They also delivered six more that day to kick off a bittersweet mission.
2011 until now
Since 2011 every single child that was diagnosed with cancer at Nemours has received a coping kit.