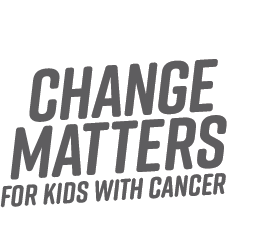 Change Matters for Kids with Cancer is a 100% volunteer public charity based in Chester County, Pennsylvania.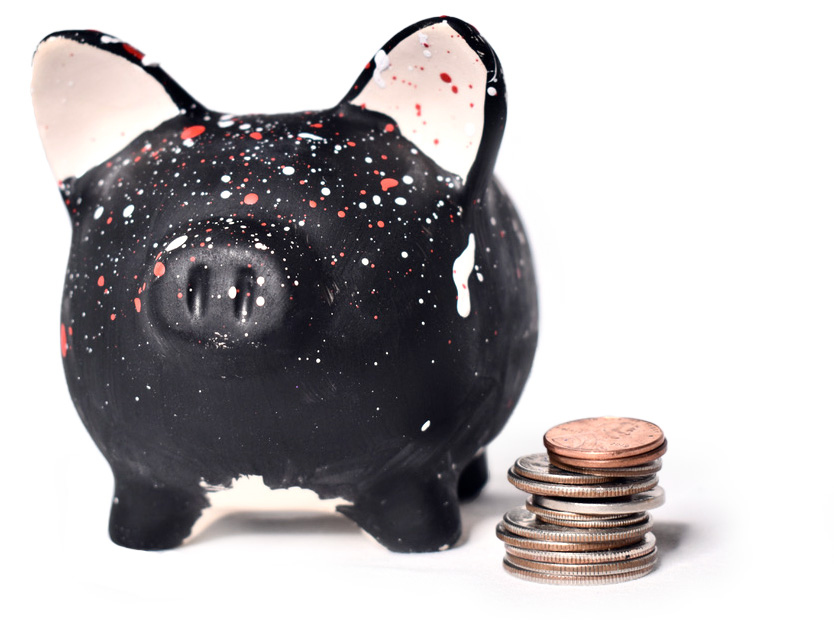 Over 94%
of all proceeds raised go toward services for children in the program.
Many organizations do a great job raising awareness and securing funds, the Change Matters for Kids with Cancer Program fills a gap in care that's rarely addressed.
To date, the program has supported thousands of families affected by cancer in the region.
The Change Matters Coping Kit has an immediate impact on children with cancer and their families, from the point of diagnosis through to the completion of treatment.
Vicki and Rob Amand conceived the foundation in 2005 after their daughter Reagen, then 3, was diagnosed with leukemia. Adopt A Pig was officially incorporated in 2007 as a 501 (c)(3) public charity.
A Coping Kit is delivered by hospital staff to a child within seven days of a cancer diagnosis.  Each kit contains items necessary to aid in physical, emotional, and financial challenges.
The founders of Adopt a Pig experienced this journey during two different times with their daughter and are all too familiar with the immediate and long-term needs fighting cancer.
This charity is a 100% volunteer 501 (c)(3) public charity based in Chester County, Pennsylvania. We provide coping mechanisms and services to families affected by pediatric cancer in the Greater Philadelphia/Wilmington region.
2006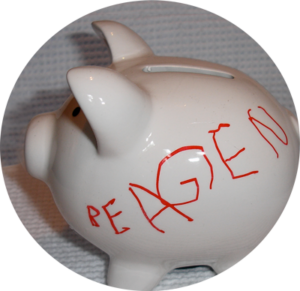 Started distributing Piggy Banks as part of art therapy program in 2006
10.18.2007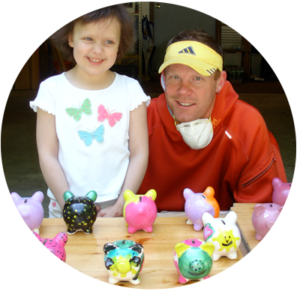 ​Held first fundraiser with Algar Ferrari and Bernie Robbins Jewelers raising over $25,000.
3.29.2007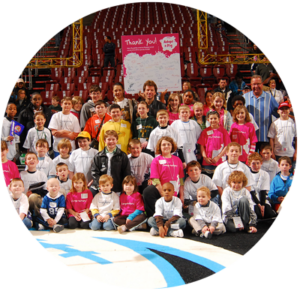 Hosted children's event with the Philadelphia Soul featured on ESPN. 
9.2008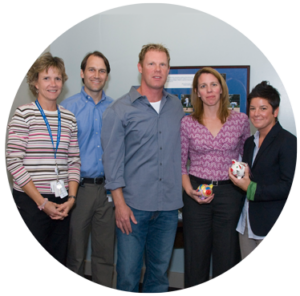 ​Adopt a Pig designed, built and furnished a parent room on the BBMT Unit at duPont Nemours Hospital for Children. The room was dedicated in September of 2008 and features healing art, flat screen TV, iMAC and family seating.
6.28.2011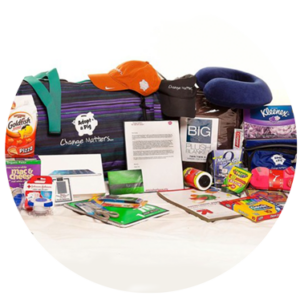 ​An Adopt a Pig volunteer delivered the first Coping Kit to a family who's child was recently diagnosed with cancer. They also delivered six more that day to kick off a bittersweet mission.
2011 until now
Since 2011 every single child that was diagnosed with cancer at Nemours has received a coping kit.
Change Matters, Adopt a Pig Today
For just 65¢ a day you can make a 100% tax deductible gift and receive a piggy bank painted by a child who understands the challenges of fighting cancer first hand.